Check it out:
My website tells the story of creative adventure... it goes along with the images that I painted. It is all about the search for self and our acceptance of who we are and who we hope to be.
My newsletters are along the same vein of my website. Holding a single leaf and realizing how amazing it is. Wow... how much more amazing are we?
Greeting Cards; Posters; and Fine Art Giclees (digital photos) on Canvas are available for sale on my website as well! Yay!
Free gifts on my website for signing up for my mailing list.
Blessings and Aloha,
Kathy Ostman-Magnusen
http:www.kathysart.com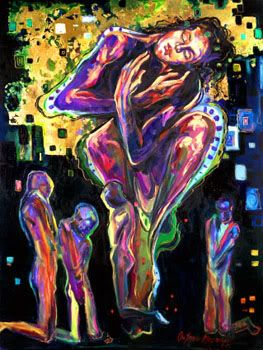 "Passages"36x48 oil on canvas